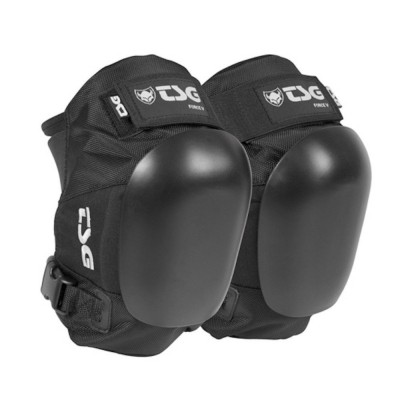 NEW!! The upgrade from the TSG Force IV
---
---
Description
The new Force V Kneepad has been developed in partnership with the pro skater Jono Schwan. The pad is made from durable Cordura, and it has a completely new shape and also an Anti-Shift silicon Print on the inside for better hold. The multi-layer EVA foam is now not only on top but also around the knee. The kneepad has an enlarged coverage and better neoprene butterfly straps for ultimate hold.
Hardshell Construction, Multi-layer EVA foam on and around knee, Replaceable PE knee cap, EN 14120 CE certified
They are sized large in comparison to the other pads. Similar in design to 187 Pro, but with a snap closure on the outside straps. Soft Lycra/neoprene adjustable Velcro straps for a non-slip, snug fit with easy closing (not pull-on). Neoprene butterfly back straps for added comfort. Easily replaceable velcro fastened recaps.
Specifications
Product number

-

EAN number

-

Stock

8 stuk(s)