Here you will find all kinds of info.
Size charts for skates, pads, helmets, how to clean your bearings, what to look for and more.
First of all: how to measure your feet to find your skate size!
The best way to determine your skate size is to measure your feet (both!) and write down the millimeters.
Now you know how long both your feet are. With this info you can check against the size chart of the skate of your choice.
Keep in mind, no size chart is perfect, sizng of one brand or boot might be different from another brand or boot. And keep in mind your own prefrence regarding fit. Some like it thight, some like it (a little) more loose.
Here are a lot of size charts:
Chaya Melrose:
Chaya Kismet:
Chaya Karma:
Chaya Ruby:
Chaya Jump:
Moxi Beach Bunny skate,
Panther skate
and Ice boot:
Moxi Lolly / Jack: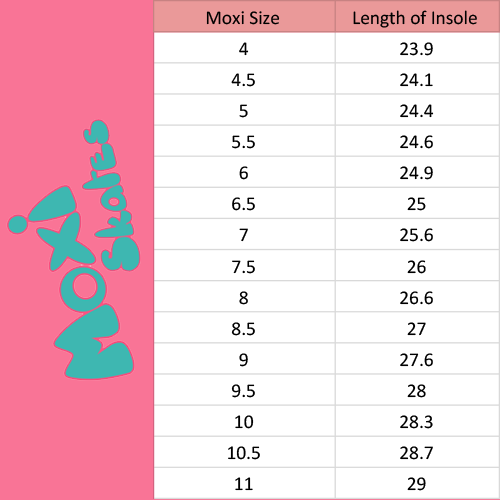 187 Killer Pads Moxi Pad set:
Discoblox:
How to measure your plate to find your block size:
Discoblox:
Cib Blocks:
Hier vind je de handleiding voor het schoonmaken van je lagers:

Handleiding lagers schoonmaken Nederlands.pdf

Here is the manual for cleaning your bearings:
Bearing cleaning manual - English.pdf

Video instuction for heat moulding your Chaya boots, but also Luigino Vertigo boots, Bont boots, Mota boots and any other boot that is heat mouldable:
Heat moulding tutorial by Kid Block

Top tip: Don't leave the insole in the boot while heat moulding them!
If you have specific spots that are causing you trouble, watch this video:
Spot moulding your boots by Kid Block