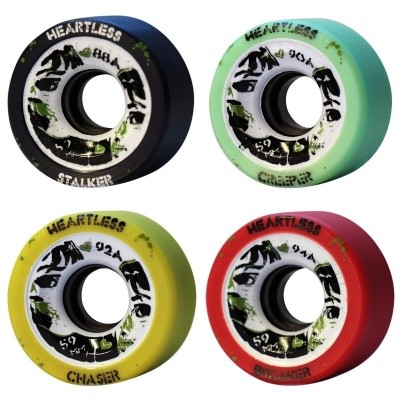 LAST STOCK! Creeper and Chaser wheels, perfect for dance
---
---
Description
The Heartless Wheels are an all time favorite for skate dance. But they don't make 'm any more!
We have some very last stock, so when it's gone it's really gone.
Creeper 90A and low, 59mm, lovely mint colour
Chaser 92A and low, 59mm, fresh yellow colour
Price is per 4-pack; ONLY sold per two 4-packs= full set.
Specifications
Product number

-

EAN number

-

Stock

-