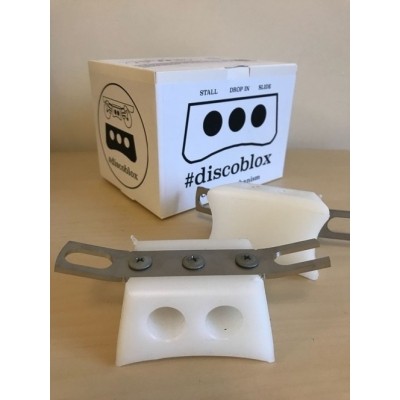 Discoblox grind blocks. Coping mechanism.
---
---
Description
- Slatt - Drop in - Slide -
Discoblox are grind blocks - easy to install onto your plates and make them ready to ride at the skatepark. They enable you to grind and slide along the coping, as well as making it easier to drop in, by being able to lock your foot on the coping!
We have variety of sizes in stock in white and they are also available in black.
Please contact us to find the right size Discoblox for your plate! We are happy to help!
Specifications
Product number

-

EAN number

-

Stock

1 stuk(s)